WORLD-CLASS SOLUTIONS IN DESIGN, COLLABORATION, AND MANUFACTURING
VeriForm Inc., Steelcraft Inc. and the Baumeier Corporation are delighted to announce their integration into the Arrow Machine and Fabrication Group family, operating within the Arrow Off-Road Division.
Should you need, you can still explore VeriForm, Steelcraft, and Baumeier's websites by simply clicking on the logos below.
In 2023, Arrow Engineered Products launched with the acquisition and merger of VeriForm Inc., Baumeier Corporation, and the Engineered Products division of Steelcraft Inc. This new strategic alliance between these world-class companies bolsters Arrow's position as a global leader in precision-engineered metal solutions.
Arrow Engineered Products delivers world-class design, engineering, and customized metal fabrication solutions to global OEMs. We ensure complete customer satisfaction by providing high-quality, durable, and reliable machined and fabricated products built to your specifications.
We also have access to the world's broadest range of metalwork solutions through the elite Arrow group of companies. Our primary focus is connecting our customers with innovative design, quality craftsmanship, and exceptional customer service.
We specialize in manufacturing high-value design, engineering, and fabrication solutions out of three facilities in Canada, supporting OEMs and other companies that span several industries and applications. Our experienced engineers, machinists, and fabricators are committed to delivering quality, on-spec products on time and within budget with a level of customer service aimed at bringing you complete satisfaction, every time.
ARROW ENGINEERED PRODUCTS
Arrow Engineered Products is a world-class machine and fabrication solutions provider serving global OEMs who expect nothing less than performance excellence. Our team acts as an extension of your business, creating value by sharing engineering knowledge, consulting on best practices, strengthening your supply chain, ensuring your exact product requirements are met, and exceeding your product and expectations across the board.
Arrow Engineered Products is a division of Arrow Machine and Fabrication Group.
Arrow Engineered Products is committed to supporting community causes that promote growth and inclusion, building a solid foundation where future generations can thrive. By passing down the tradition of giving back, we ensure a sustainable legacy of sacrifice and contribution right where we live, work, and play.
ARROW ENGINEERED PRODUCTS
We're always interested in speaking with design, engineering, and skilled trades workers interested in elevating their careers with a progressive, forward-thinking company with deep roots in our industry.
Thinking of making a career move?
Think of Arrow first.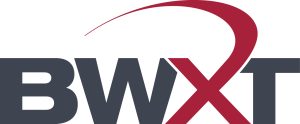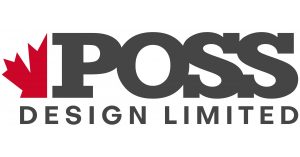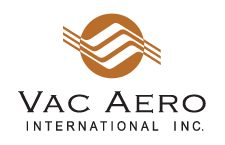 ARROW MACHINE AND FABRICATION GROUP
Arrow Machine and Fabrication Group is an engineering-focused solution provider. We head up a family of world-class metal manufacturing and fabrication companies, creating global strategic growth opportunities through our vertically integrated supply chain.
Our companies serve globally-branded automotive, industrial, defense, engineered products, heavy truck, and off-road equipment companies. We sell our products direct to the end customers, not to distributors or resellers, to build strong long-term relationships built on quality and trust.
Strategic Partnerships in Asia
Providing high-volume precision-machined and fabricated parts to leading Tier 1 manufacturers of steering, powertrain, and exhaust assemblies, operating out of four facilities in the United States.
World-class machining and fabricating solutions for OEMs in mining, defense, agriculture, construction, rail, and more, manufactured in five facilities across Canada and China
Request a quote for your next project
Experience the Arrow difference by partnering with us on your next project.